ZIPS Franchisee- How I made $1 million
July 30, 2013
CNN Money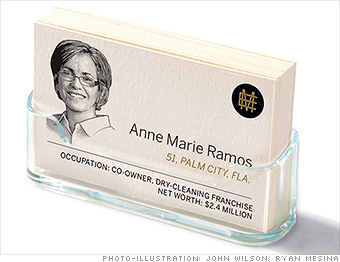 Anne Marie Ramos, 51, Palm City, Fla.Occupation: Co-owner of a dry-cleaning franchiseNet worth: $2.4 million
The strategy: Frustrated with the limitations of operating a dry-cleaning store that they rented, Ramos and her husband, Angel, started their own franchise, ZIPS, in 2006 with a dozen operators in the region.
Being part of a franchise has allowed the couple, who also own five rental properties, to grow their business quickly. For example, the stores pool marketing expenses, allowing for a bigger advertising budget, which has resulted in increased foot traffic.
The payoff: In the first year of the franchise, Ramos says her store's revenue grew 20% compared with when it was run independently. She says sales have continued to rise annually since. And by pooling purchasing, the franchise also lowered her costs.